5 Reasons Shipping Containers Make Great Storage Space
2021 February 03
Written by Make Space Storage
Shipping containers are a great storage space because of the way they were designed, how they were constructed and their variation in sizes.
Shipping containers were designed to transport heavy cargo across the ocean in some of the most extreme weather conditions. This means that they have to be durable, safe, secure and weatherproof. Shipping containers are made out of stainless steel and are able to hold everything from food to large machinery. Storage containers are made to keep everything inside them safe and secure making shipping containers a great storage space.
Another reason that shipping containers are a great storage space is because of their variations in types and sizes. They come in many different types, making it possible to store larger items that are not able to fit through the end side doors or items that need to be kept at certain temperatures. They also come in various sizes ranging from 10ft, 20ft and 40ft with our 20ft container being the most popular.
First we will look more deeply into the sizes of storage containers you may need and then the reasons why shipping containers make great storage space.
10ft Shipping Containers
If you are looking to pack up a small one-person flat then a 20ft shipping container is a great choice for you. Many students use a 10ft shipping container when they pack up and go home for the summer. The exact size of a 10ft shipping container is 9ft 4" long x 7ft 8" wide x 7ft 10" high.
20ft Shipping Containers
The most commonly used shipping container is the 20ft shipping container. The exact dimensions of 20ft containers are 20' long x 8' wide x 8' 6" high. Most people are able to fit the contents of a 3-bedroom home in a 20ft container. This will differ depending on the size and shape of the items in your house and how much stuff you have. The more organized your belongings are the more you will be able to fit. The 20ft container is the most popular because it is large enough to hold most people's belongings and still much easier to transport and store then a 40ft container.
Get your unique offer from Make Space Storage right now
GET IN TOUCH
40ft Shipping Containers
If you have A LOT to store then a 40ft container may be the best choice for you. It will be cheaper than transporting two 20ft containers. A 40ft container can usually hold the contents of a 5-bedroom home or between 2 and 4 cars depending on the size. Make sure to plan ahead if you are going to be using a 40ft container for storage of household items. You don't want to have to unload the entire container because you put something at the back of the container that you need.
Office Container
Shipping container offices have always been popular for construction sites and in the agriculture industries but with more people working from home they are becoming more popular for the average person. Our office containers come in several different designs and are all wired for electrical and have interior lights and heat.
Reasons to use shipping containers for storage
Strong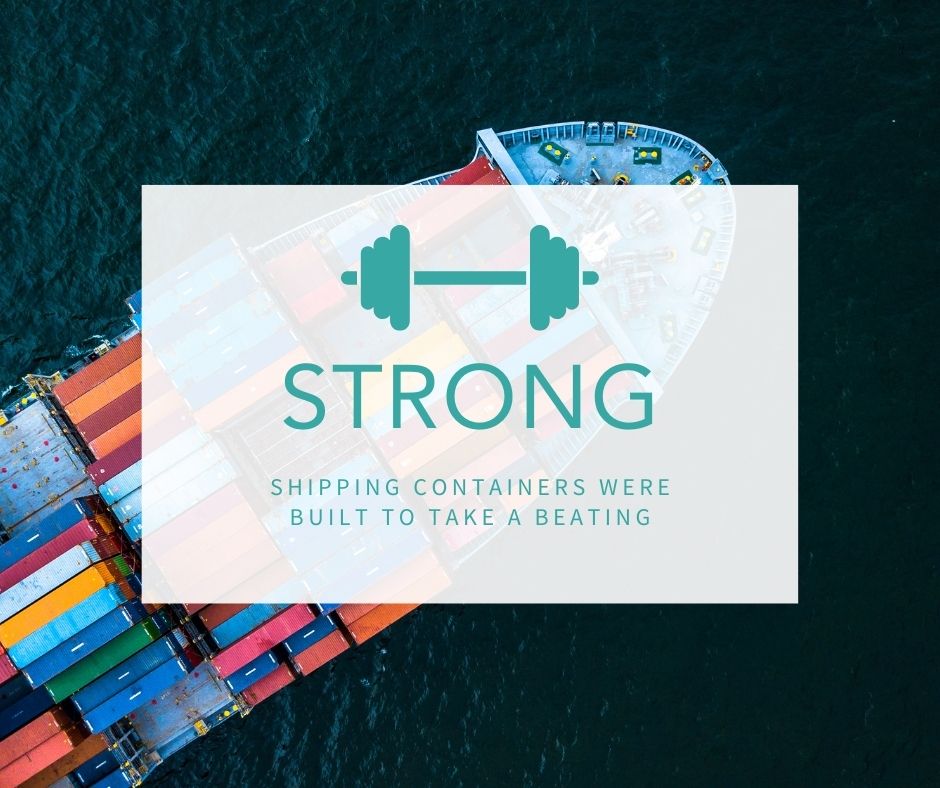 One of the most important reasons that shipping containers make great storage spaces is because they are constructed to be very strong. Shipping containers are designed to carry heavy cargo across the ocean in all kinds of weather conditions. This means they were built to take a beating. They are made from stainless steel and watertight ensuring that everything in your container is kept safe from the elements and secure from anything else.
Portable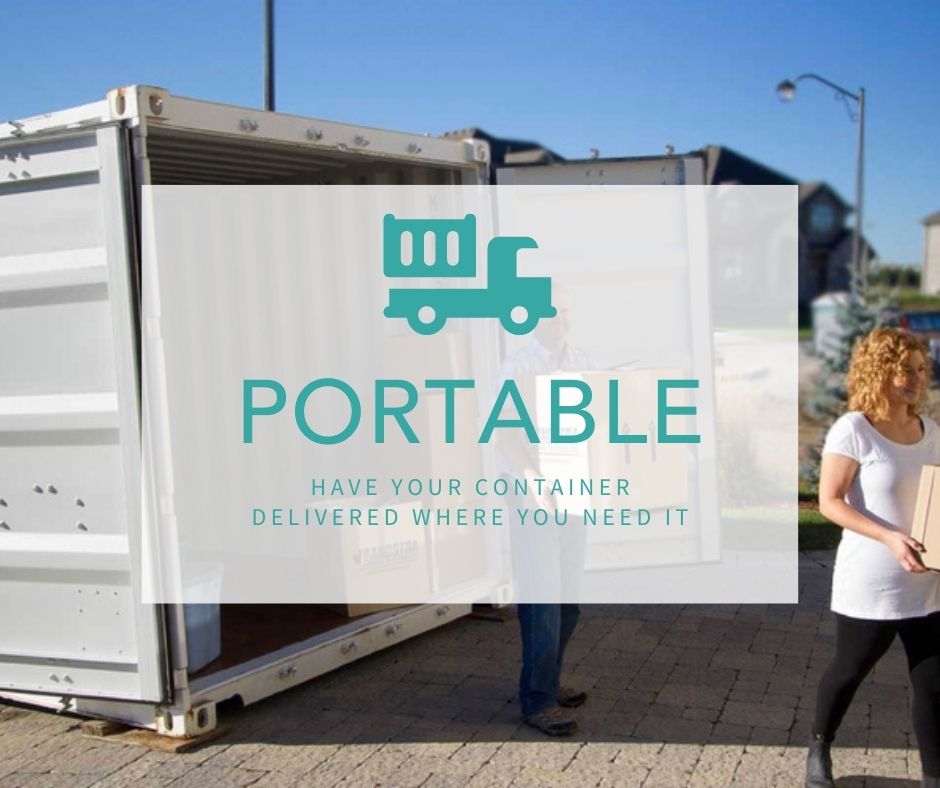 Being able to easily move your container is another reason why shipping containers are great for storage. Have a shipping container dropped off to your house or business ready for you to use as storage. Looking to move? We can drop off a storage container to you for you to load and then pick it up when you are ready and drop it off at your new location! It's that simple.
Weather-proof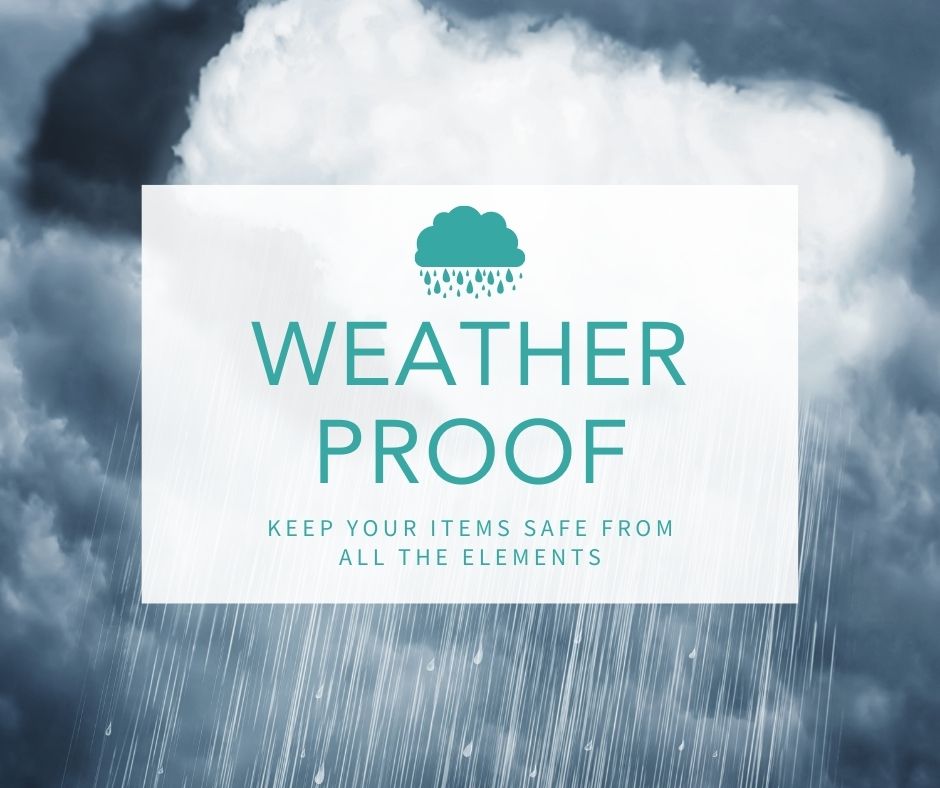 Shipping containers can withstand the toughest of weather conditions. You can be sure that your belongings will stay safe and dry in a wind and water tight container.
Rodent & Bug Proof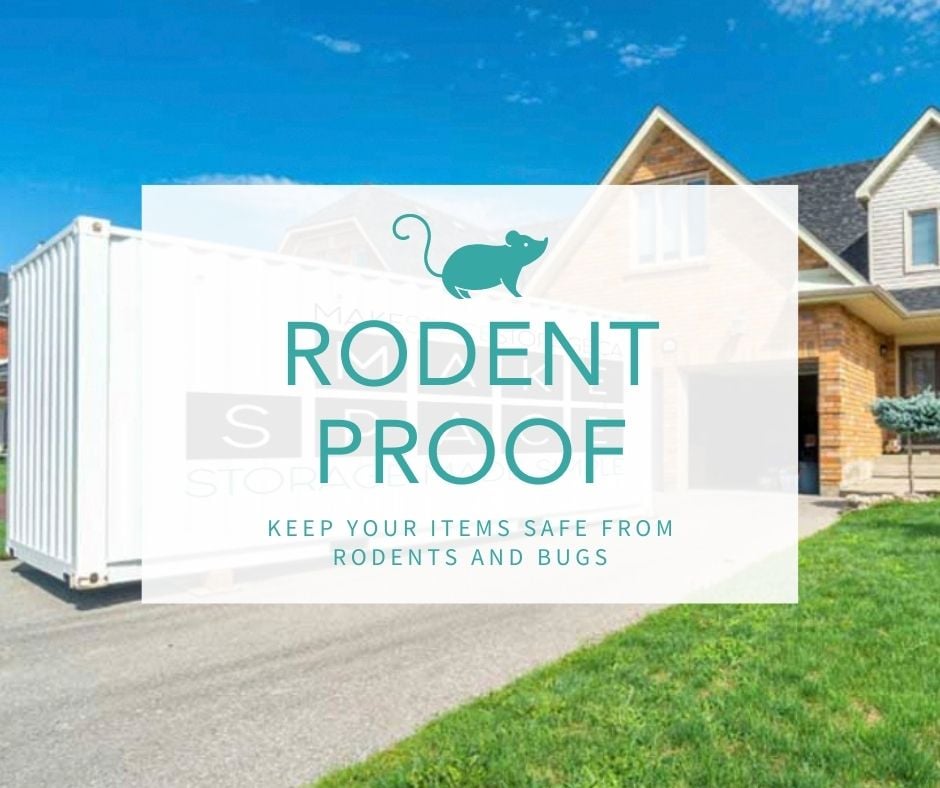 Make sure to keep your valuables safe from rodents and bugs. Containers make great storage spaces because they are able to keep out pests that could easily destroy the contents of your container.
Different sizes available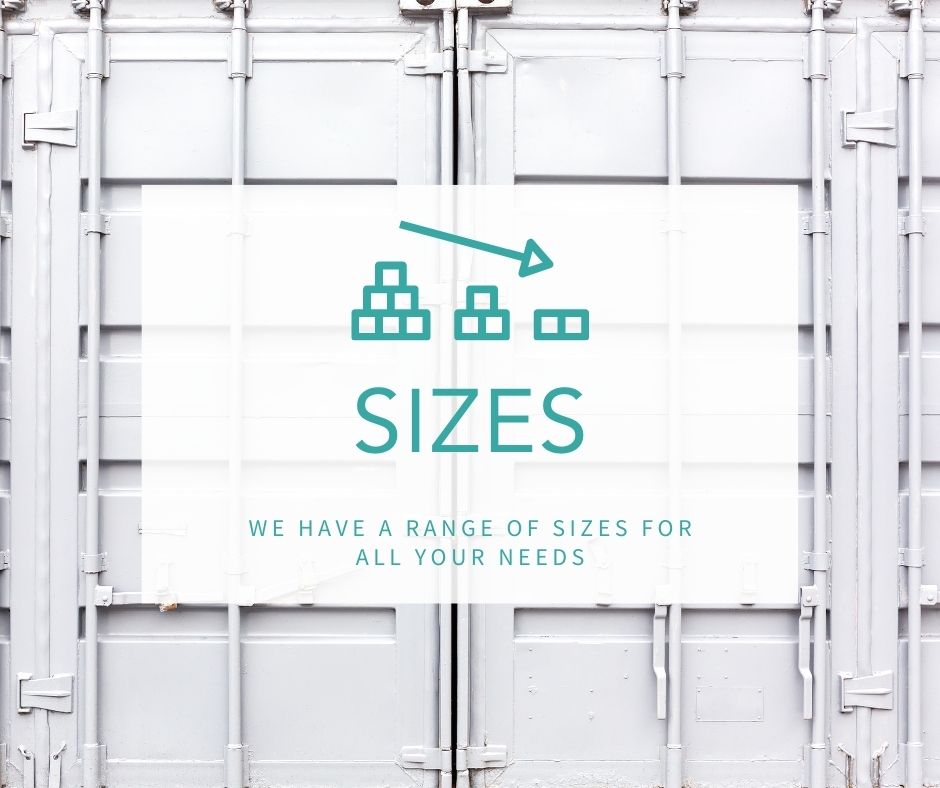 There are many different types and sizes of containers to fit your needs. Our containers come in many different sizes from 10ft - 40ft with our 20ft container being our most popular. Not sure what size storage container you need? Use our handy container size estimator.
Conclusion
At Make Space Storage we want to make sure that you have a great experience when renting containers from us. All of our containers are weatherproof, rodent proof, secure and safe. We can drop off a container for you on your property for you to store your items or if you are looking to move, we can drop off the container for you to load up and deliver it to your next location when you are ready.
If you want to learn more about renting a Make Space Storage container contact us today!
Subscribe to our news and updates