Portable Storage Containers for Rent
The portable storage space gets delivered to your place so you can pack it at your own pace. Move anywhere once packed, or store it at your location or our facility. We offer ultimate flexibility with delivery and pick up dates.
Get a Quote
Winter Special:
Second Month FREE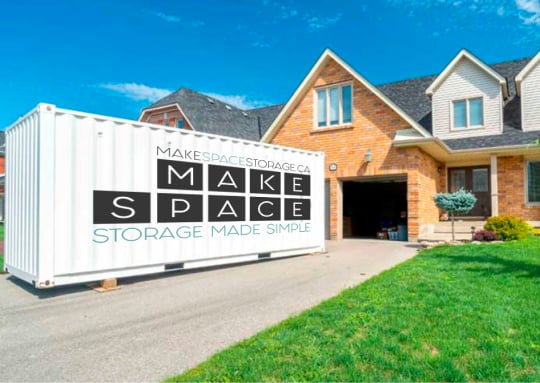 About this Service
Portable or mobile storage is one of the most convenient types of storage because you don't have to drive your belongings anywhere, instead, the portable storage unit is delivered to you anytime you need it. Storage container rental is great for both personal (moving, renovations, house staging) and professional (storing tools, supplies, inventory) needs.
Portable Storage Pricing
20'

+ delivery and pick-up
40'

+ delivery and pick-up
*The prices are based on storage at your location and do not include fees for storage at Make Space facility (starts at $25/4 weeks depending on your location)
How does it work?
Step 1

We deliver an empty portable storage container to your home or business location
Step 2

You pack it and store it at your yard or driveway (check local permits) for as long as you need enjoying the benefit of having all the stuff you might need within your immediate reach
Step 3

Once you empty your container and don't need it anymore, we pick it up at the time that is convenient for you
Step 1

We deliver an empty portable storage container to your home or business location
Step 2

You load it and schedule the time when you want us to pick it up and move it to your local Make Space Storage facility.
If you need something from the container while it's stored with us, you can schedule a visit and get access to it (at least one business day notice required)
Step 3

Once you are ready to get your things back, let us know. We'll schedule your storage container rental delivery and drop it off at your home or business location again so you can unload it
About Our Containers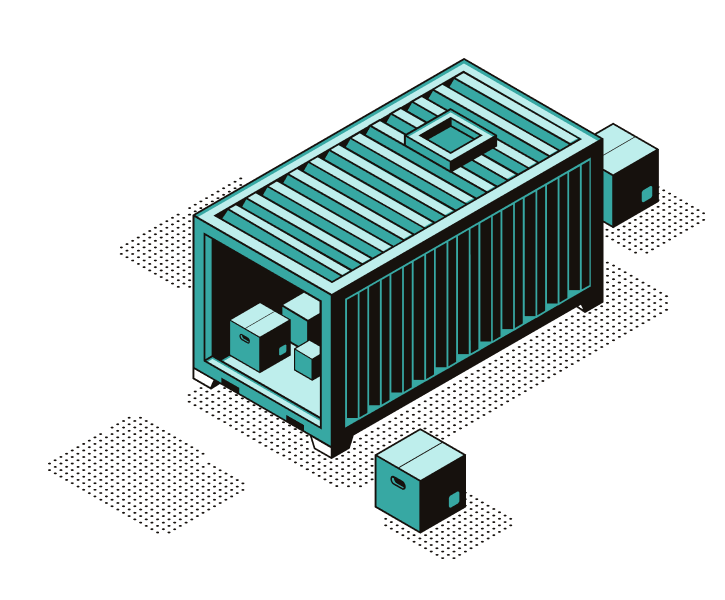 Different Sizes
The most popular storage container sizes are 20' and 40'. Choose one depending on how much storage space you need.
Security
A shipping container is a metal engineered box protected by tight doors. It is quite heavy and hard to get into once locked. We recommend ensuring our containers with locks.
Guarantees
All our containers are structurally sound, wind- and watertight, rodent proof, and have solid floors without any worn away areas.
Weather Protection
Whether it's a rainy fall or snowy winter, our containers are meant to withstand the harshest weather conditions while keeping your items safe.
Rodents
Each container has rubber gaskets on both sides of the doors that creates a water seal. This also prevents rodents from getting inside the container.
Container Costs
Thanks to many partners in the industry, we have a consistent supply of shipping containers at low cost, which allows us to be competitive and offer you the best rates.
Still Have Questions?
Please fill out our contact form and we will get back to you as soon as possible! We are always happy to share what we know and help you find the best solution to match your storage needs.