Boat / RV Storage for Rent in Windsor
Gate Hours
6:00am to 9:00pm Everyday
Office Hours
9:00am to 5:00pm Tuesday - Friday, 9:00am to 1:00pm Saturday
Facility Address
694 Cameron Ave, Windsor, ON N9B 1Z1, Canada
Contact Phone
Facility Address
694 Cameron Ave, Windsor, ON N9B 1Z1, Canada
Facility Information
Office Hours
9:00am to 5:00pm Tuesday - Friday, 9:00am to 1:00pm Saturday
Gate Hours
6:00am to 9:00pm Everyday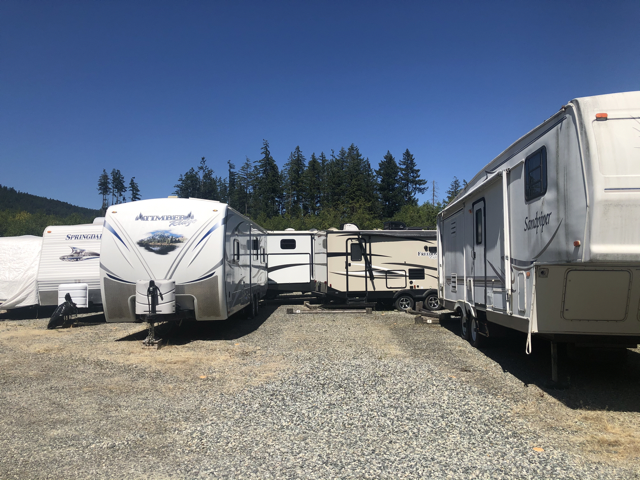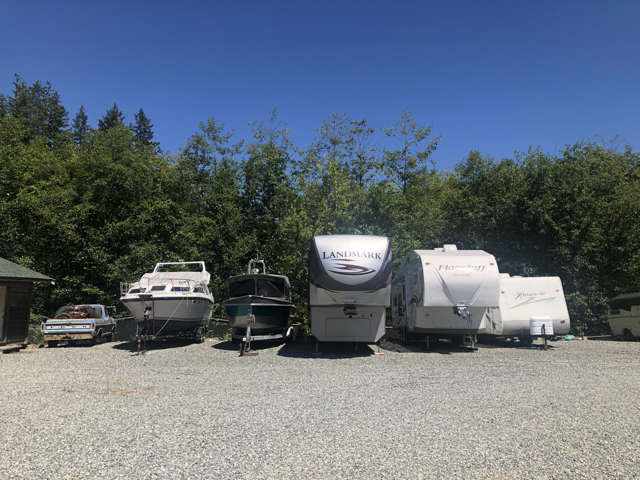 About this Service
Our Windsor location has the ideal solution for your recreational and commercial vehicle and boat storage needs! Our secure facility offers various sizes of outdoor parking spaces. They are perfect for keeping RVs, cars, boats, trailers and other vehicles safe from any seasonal or weather-related elements. With our dependable year-round solutions in Windsor, ON, you can rest assured that your vehicle, boat, or trailer is safe at our facility. Whether it is a trailer needing protection against rust damage or a boat that needs to be stored securely throughout winter months, Make Space Storage has got you covered with reliable and affordable RV & boat storage solutions in Windsor.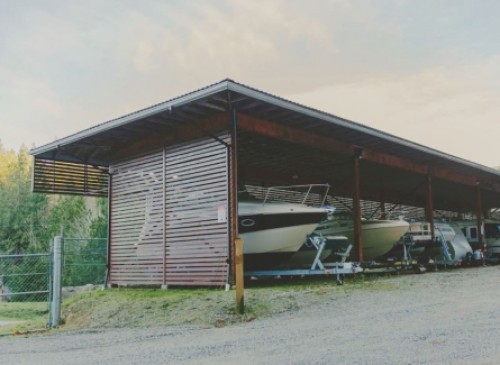 Storage Solutions for Any Situation
Are you in need of a place to store your RV, trailer, car or boat for an extended period? Look no further! We have cheap parking spaces and storage solutions that can accommodate your requirements, whatever they may be. Not sure what is best suited to you? Give us a call today and have one of our representatives help find the perfect solution for keeping all your vehicles safe and secure.
Car and Motorcycle Parking In Windsor
Our Windsor facility is the perfect place to park and store your vehicles! Whether it is a classic car, commercial vehicle or motorcycle, you can find plenty of secure storage and parking spaces at our location. With 24/7 video surveillance monitoring all spaces at our safe and convenient location, there is no worry when it comes to making sure that your vehicle stays in excellent condition until you are ready for them again. Do you want to learn more about our parking in Windsor? Please, feel free to give us a call if you ever need help with finding the best parking options or if you have special parking requirements.
Trailer and RV Storage in Windsor
Do not let your RV or trailer take up valuable space in the yard when you do not need it! Investing in our trailer and RV parking in Windsor is the perfect solution to declutter your driveway and garage. Our location has affordable spaces, ideal for keeping those camping vehicles tucked away safely during periods of not being used. Whether you need RV and trailer storage in Windsor for the winter or during the times that your life is keeping you busy, we have flexible, affordable options. In addition, our customer service team is always ready to accommodate specific requirements that come along with storing your vehicle for long and short-term lengths of time. Simply reach out, and we are happy to help you find which of our parking options is an ideal Windsor trailer storage or RV parking solution for your needs.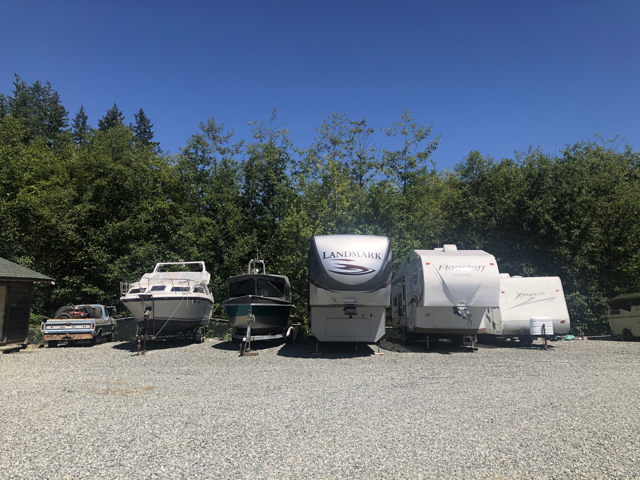 Boat Storage in Windsor
Have you been struggling to find a safe and secure place for your boat? Our facility's Windsor boat storage solutions offer the ideal space for storing your vessel, boats, and vehicles all year round or during the winter months when you do not use them. Our customers can enjoy the peace of mind of knowing that our location is monitored 24/7, providing top-notch security for the boats and items stored at our facility. In addition, you can drop off your boat at our location and then relax knowing it is safe at our facility. We make seasonal parking and storage simple with convenient services available at our facility!
Why Choose our Boat and RV Storage Company?
Our parking and storage facility is conveniently located in the west end of Windsor and is just a few kilometres from the downtown core. We are located just off Wyandotte St West, on Cameron Ave. Our customers can access their stored belongings every day during our gate hours.
Here are some of the top benefits of keeping your boats, RVs, trailers, cars, and vehicles at our storage and parking facility:
We have some of the most affordable parking prices for storing trailers, RVs, boats, cars and personal or commercial belongings at our Windsor location.
Need somewhere safe to store and park your vehicle or trailer? We have you covered with our all-season facility which is the perfect spot for boats, cars, trailers, campers and RVs. We have outdoor parking and indoor parking storage options at our facility.
Our facility is open every day of the week, from early in the morning until late at night. You can easily access your stored vehicles and items during our convenient gate hours from 6 am to 9 pm.
Our Windsor RV storage and outdoor boat storage has the perfect secure, safe and flexible solution for many companies and residents.
You can declutter, organize, and free up space in your garage, yard, or driveway by using one of our outdoor parking storage units for your car, boat, camper, trailer, or vehicle.
Make Space Storage in Ontario offers a variety of storage solutions for all your needs - from portable storage container rentals and vehicle and RV parking spaces to packing supplies and self-storage units. Our friendly representatives are ready to provide you with more information about our various moving and storage services! Get the most out of your home or workspace by calling us today. You can also request your customized quote on our website.