Boat / RV Storage for Rent in Pembroke
Office Hours
Monday - Friday 9:00am to 5:00pm; Saturday 9:00am to 12:00am
Facility Address
1496 Pembroke Street West, Pembroke ON
Contact Phone
Facility Address
1496 Pembroke Street West, Pembroke ON
Facility Information
Office Hours
Monday - Friday 9:00am to 5:00pm; Saturday 9:00am to 12:00am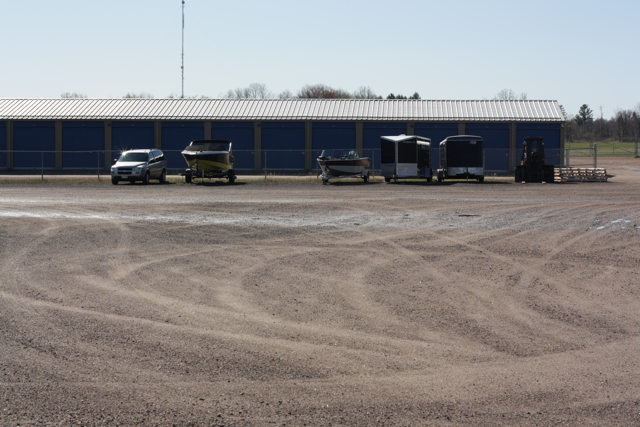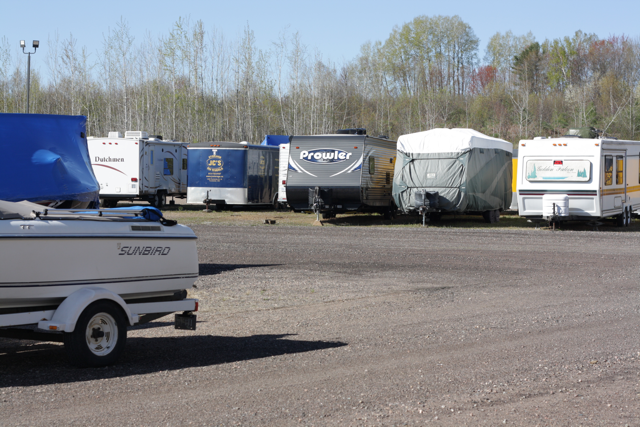 About this Service
Our Pembroke location provides outdoor parking spots for customers to store their RVs, trailers, cars, and boats during the months that they are not being used, as well as year-round, depending on your needs. In addition, we have indoor and outdoor car storage options at our facility. When it comes to the best RV, boat, and trailer storage in Pembroke, we have a variety of different types and sizes of parking spaces for our customers at our safe and secure boat and RV storage facility in Pembroke, ON. So, whether you need somewhere safe to keep your RV throughout the winter or you want a reliable place to keep your boat throughout the off seasons, we have dependable and affordable storage and parking solutions to meet your needs.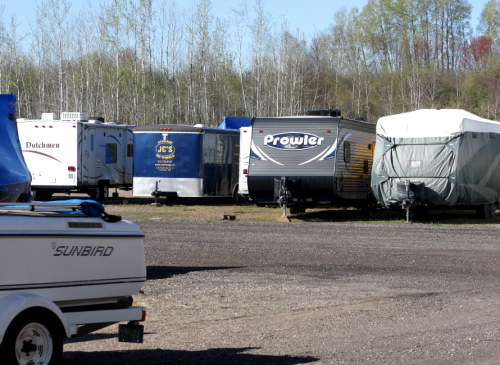 Testimonials
Christopher Emery
Pembroke
Storage Solutions for any Situation
Our storage services include seasonal parking, long-term parking, and other parking storage timelines to accommodate each of our customers' business and individual parking or storage needs for their unique lifestyles and requirements. So, whether you need to store and park your car, Rv, trailer, or boat, we have affordable parking spaces at our Make Space Pembroke location, which are ready to meet a wide range of needs and timeframes.
Boat Storage in Pembroke
Is your boat taking up priceless space in your garage, driveway or yard? In the hot summer months, boats and jet skis are a lot of fun. However, during the remainder of the year, they take up tons of space in your home and simply sit there collecting dust. The great news is that you can quickly resolve this issue by using our facility's Pembroke boat storage solutions. Our parking and storage services for boat storage at our Pembroke facility are superb storage spaces for preserving your boat during the winter. There is no need to worry about the security of your boat since our facility is under 24/7 surveillance. We ensure each storage unit and parking space at our location. In addition, you can simply drop off your boat at our location and then relax.
Trailer and RV Storage in Pembroke
RVs and trailers are not usually used all year. Instead, they frequently take up a lot of room in a garage or driveway for many months at a time. Does this sound similar to your situation? The great news is that we have a better storage solution for you than having to keep your camper or RV in your yard or driveway on your property. You can store all types of RVs, campers, motorhomes, and trailers. With our excellent parking services for RV storage, our Pembroke location provides affordable and accessible storage at our parking facility. If you have any particular requirements or needs, please feel free to contact us today. We are happy to work with you to find ways to accommodate any unique needs related to trailer and RV parking in Pembroke.
Cars and Motorcycle Parking In Pembroke
Do you have an old classic car you plan to fix one day? Are you using a work truck for seasonal jobs and projects? You do not have to let them fill up your driveway or property. Instead, you can bring it to our #1 Pembroke vehicle storage. You can move any classic cars, sports cars, or extra vehicles that take up room in your garage, driveway or yard! You can rest assured that it will be waiting for you in a secure parking space inside the gated facility with 24/7 video surveillance until you are ready to use it. Please contact us today if you have any questions, need to park several vehicles or have any special requirements.
Why Choose our Boat and RV Storage Company?
Make Space Storage Pembroke parking and storage facility is accessible on Pembroke St West. In addition, our great location is near other local businesses that provide various services for boats and cars, which makes us ideally placed to serve commercial and individual customers residing in Pembroke and other neighbouring communities.
Here are some of the primary benefits of one of our parking spaces to store your boat, RV, camper, or trailer at our Make Space facility in Pembroke:
We have a 24/7 accessible storage facility so customers can access their boat, trailer, RV, or vehicle in storage anytime, day or night.

We have some of the most affordable Pembroke parking and storage prices for storing trailers, RVs, cars, boats, and personal or commercial belongings.

You can organize, declutter, and free up space in your garage, yard, or driveway by utilizing one of our parking storage spaces for your boat, camper, trailer, or vehicle.

Our Pembroke RV storage and outdoor boat storage provides the perfect safe, secure and flexible solution for many businesses and locals.

We have all-season storage/parking for your boats, cars, automobiles, campers, trailers, and RVs.

In addition, we have outdoor uncovered parking spaces for rent that are the perfect sizes for your RVs, boats, trailers, or cars.
You can request a custom quote online or give us a call or contact us today to learn more about our Pembroke trailer storage, vehicle parking spaces and other storage services. Our Make Space Storage representatives are happy to answer your questions about our Pembroke facility, packing supplies, portable storage, self-storage, trailer sales, and RV & boat storage services near you in Pembroke, Ontario.