Grand Opening Event at Make Space Storage in Carleton Place
2022 October 26
Written by Make Space Storage
An Update from our Grand Opening Event in Carleton Place, ON!
Over the weekend, we hosted a Community Garage Sale to celebrate the Grand Opening of our brand new heated storage expansion at Make Space Storage on Hwy 7. We invited the local community and Make Space Storage customers to join us in celebrating. Our event allowed people to use our new storage units as their very own "garage for a day" to sell their items to those who attended the event. The cooler October weather was a great way to show how awesome heated storage can be during the winter months.
The ribbon cutting was done by the local reeve of the Beckwith Township, Richard Kidd and our amazing facility manager Jackson. Our team made sure everyone had a fun time at the event by hosting a raffle with two prizes, having a face painter for the kids and handing out pumpkins to take home for families to carve for Halloween night. The raffle included a chance to win a brand new BBQ and a YEAR of FREE storage. Attendees of the event also had the opportunity to tour around the facility and have a look at the new units available to reserve. Many attendees reserved a new heated storage unit from us and got first pick when selecting their unit.
We want to thank everyone that came out to support our first community garage sale event. Stay tuned for our spring event in Carleton Place …
Reserve a brand-new heated storage unit online before we are sold out!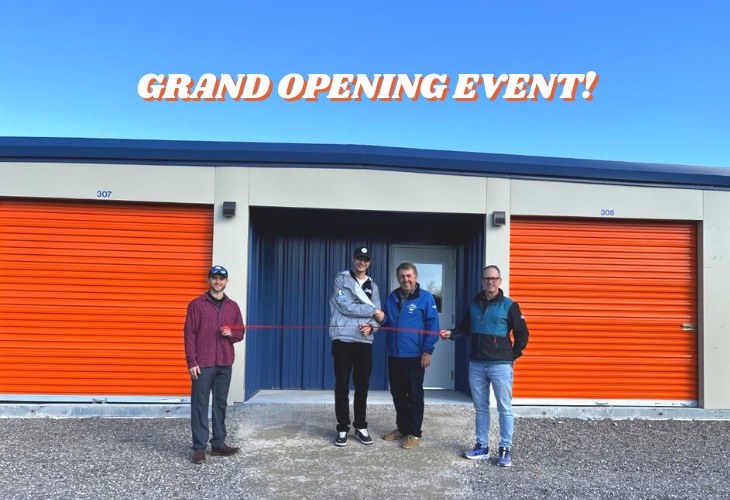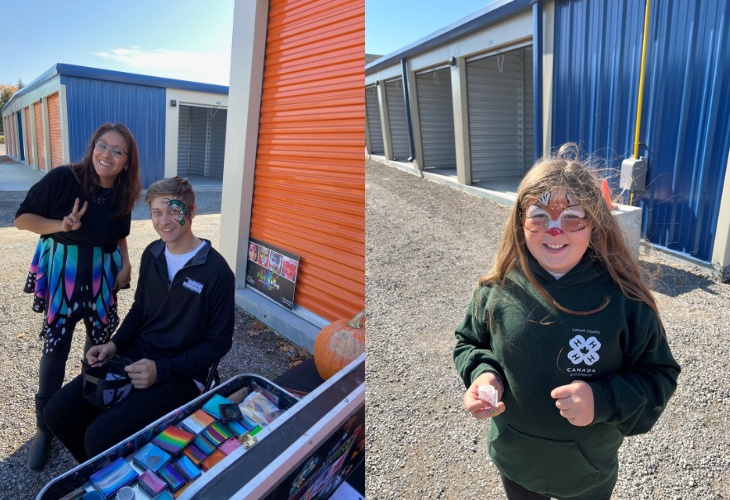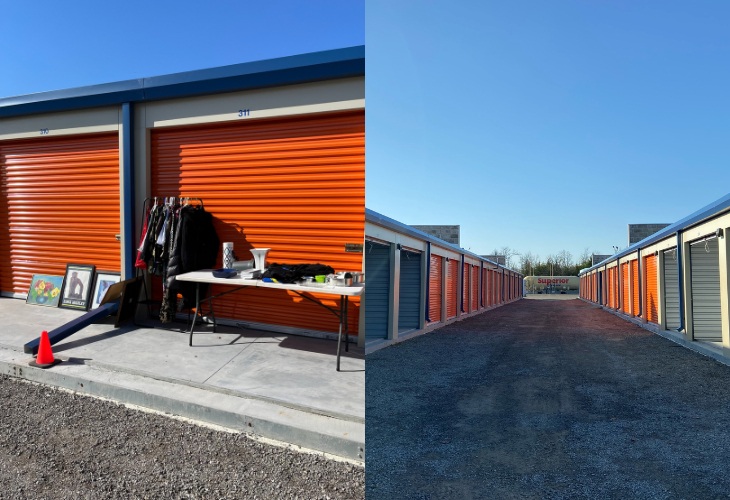 Subscribe to our news and updates