Boat / RV Storage for Rent in Brechin
Office Hours
Tuesday to Saturday 9:00am - 5:00pm
Facility Address
3318 County Rd 47, Brechin, ON, L0K 1B0
Contact Phone
Facility Address
3318 County Rd 47, Brechin, ON, L0K 1B0
Facility Information
Office Hours
Tuesday to Saturday 9:00am - 5:00pm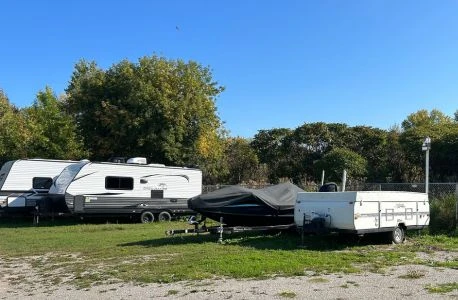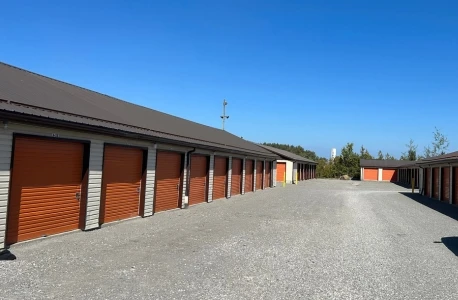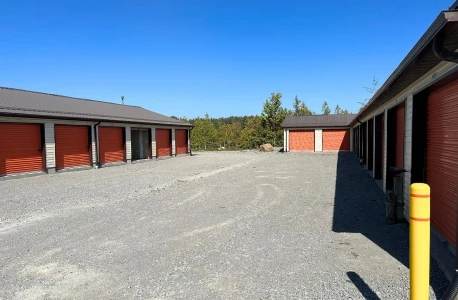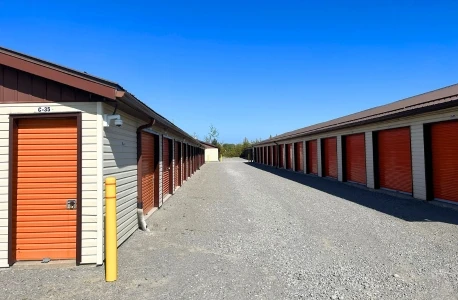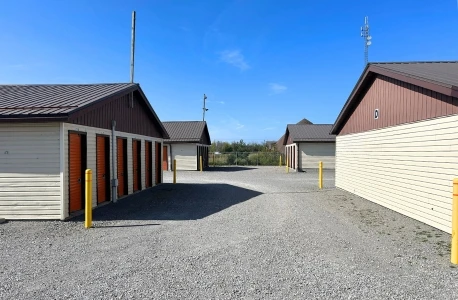 About Our Parking Spaces in Brechin Ontario
At Make Space Storage – Brechin, we provide both long-term and short-term parking options to our customers in Brechin Ontario and Ramara Township. Our service allows our customers to safely store their unused or recreational vehicles during the off-season or longer depending on their specific needs. We offer multiple sizes, including our 10' x 30' spaces and our 10' x 40' spaces, both of which are large enough to accommodate most personal or commercial vehicles. If you're in need of some extra space in Brechin Ontario, Ramara Township, or Simcoe County – give us a call! We'll be happy to assist you and answer any questions you may have.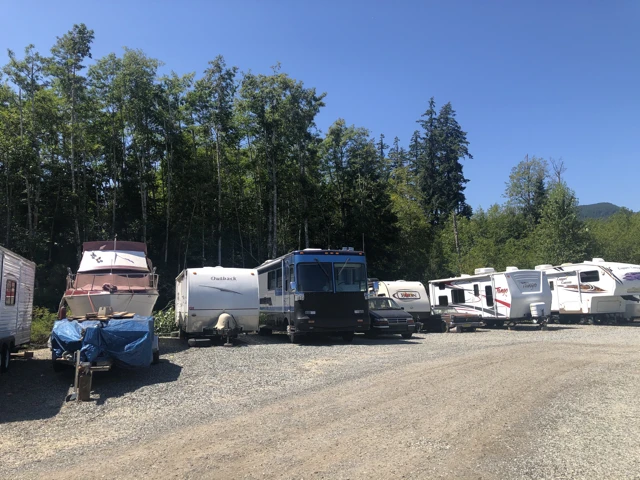 Vehicle Storage Solutions for Every Need
At our facility in Brechin, Ontario, you can find convenient and affordable parking spaces and storage solutions for your RV, boat, trailer, or other recreational vehicles. Whether you need them for the short or long term, we can accommodate any request. If you have any special requests or inquiries about storing your vehicle with us, please give us a call or click on the 'Call Me Back' button above to speak with one of our friendly customer service representatives. We are happy to assist you in finding the best storage and parking for your vehicles, boats, and trailers.
Boat Storage in Brechin, Ontario
Life in Brechin is a boater's dream. Being located so close to Lake Simcoe, Dalrymple Lake, and other waterways ensures that you'll always have convenient and immediate access for your next boating adventure. However, during the off-season when your boat is not in use, it's important to have a safe place to store your boat, jet-ski, or other watercraft and free up some much-needed space on your driveway or garage. Luckily for you, at Make Space Storage Brechin, we can provide you with seasonal or long-term boat parking and storage solutions in our fully gated and video-monitored facility so you can rest assured that your boat will remain safe and secure all year round.
Trailer and RV Storage in Brechin, Ontario
Whether you reside in Brechin or Ramara Township throughout the year or just visit seasonally, having a safe and convenient place to store your RV, trailer, or other recreational vehicles can help declutter your driveway or property when they're not in use. Since they are typically only used for about half of the year many choose to store them away during the fall/winter months to get them out of the way. At Make Space Storage – Brechin, we provide RV and trailer storage solutions and large parking spaces that can accommodate all types of RV's campers, motorhomes, and trailer types all year round. So no matter if you're just looking for storage in the winter, a single month, or all year round – let us help you make space for the things that matter most!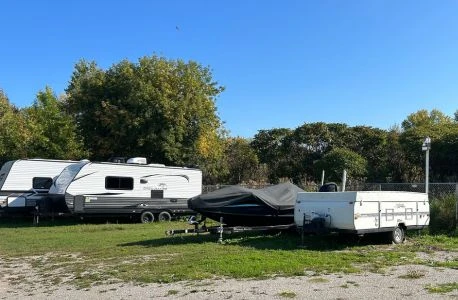 Car and Truck Storage in Brechin, Ontario
From classic cars, racecars, fixer-uppers, pickup trucks, and even commercial fleets, we've got the space to safely store away any of your extra vehicles for you. If you're looking to park your vehicle away for the winter to keep it away from the salt or just have a seasonal business and don't need your vehicle again until next season – we can help! Our facility is under 24/7 video surveillance and is fully gated so you can rest assured that your vehicles will remain safe until you need them again. Book your space today online or give us a call – we're always happy to help!